Operating a business comes with certain costs, with many of them gradually increasing. Small businesses spend over $60 billion on energy alone every year, with many other expenses potentially harming their bottom line. Larger businesses will also see increased costs in nearly every aspect of business. To help prevent overspending and increase overall cost-effectiveness, it's important for businesses to do what they can to reduce expenses as much as possible. This is where an expense reduction consultant can help.
What Is an Expense Reduction Consultant?
An expense reduction consultant can be the key to helping your company with cost containment. The right consultant will be able to conduct a thorough audit and analysis of your expenses to identify potential inefficiencies and instances of overspending. In the process, this consultant can help dramatically reduce expenses to keep operations more efficient and affordable.
A reliable expense reduction consultant will learn the ins and outs of your business to determine how you use utilities, waste management, and other services. From there, the consultant will look at contracts to identify areas that could benefit from improvement, followed by taking the correct action toward it. The consultant will then take steps to negotiate new rates, fix existing issues, and make any necessary changes to contracts.
How Expense Reduction Consultants Help Businesses Save Money
Companies often spend more than they need to on certain services, ultimately setting themselves back and limiting their profitability. When working with an expense reduction consultant, you'll be able to identify areas of inefficiency to help you spot and take advantage of opportunities to save.
There are multiple steps to this process, which are as follows:
1. CONSULTATION
When initially communicating with your consultant, this expert will look at several key categories. These include:
Utilities
Financial Services
Contract Services
Commercial Real Estate
2. AUDITING
After an initial consultation, your expense reduction consultant will apply a combination of expertise, strategies, and technology to conduct a complete analysis of all services and invoices. In doing so, they'll look for any errors or areas of inefficiency that result in needless spending. Throughout this spending audit, you'll be able to track its progress at every location, which makes sure you're never in the dark during the process.
3. ADVISING
A good expense reduction consultant will then provide advice around what steps to take following an audit. They'll report all findings and make specific recommendations to help you save money. When advising, your consultant should have ample knowledge of your industry and the average pricing for services and utilities within it. They'll also be able to identify any discounts and special pricing categories that may otherwise remain overlooked. Based on this advice, you can begin implementing certain changes that positively impact your business.
4. DELIVERY
In some cases, expense reduction consultants may only provide advice to help enforce change. But a dependable and fully equipped consultant will also be able to implement the recommended solutions with a cost reduction strategy. Your consultant should work closely with you to:
Obtain Refunds
Enable Cost Savings
Implement All Necessary Changes
They'll function as a project lead who's responsible for completing all necessary paperwork and organizing all claim documents for review. You can then approve the recommendations so both you and your consultant can go forward with them.
You'll also be able to stay with the vendors you trust. Your consultant can work with them to maintain a working relationship between you and your vendors. In turn, vendors benefit from communicating with an experienced and knowledgeable contact.
5. ONGOING OPTIMIZATION
Following the incorporation of the right changes, you'll be able to experience savings. However, it's important to keep monitoring for additional solutions that might yield even better results in the future. A trusted expense reduction consultant will be able to keep a close eye on your invoices, contracts, and services. This means that after benefiting from initial business cost savings, you'll then be able to continually improve as your consultant prevents errors, inconsistencies, and anomalies from leading to overspending.
Additionally, a good consultant will only charge on a contingency fee basis, which means they only charge for refunds and cost savings once the client has experienced them.
If you're in need of a dependable expense reduction consultant to help you save money on business costs, then TruPowur's Util Auditors is here to help. To learn more about our auditing process and capabilities, visit our services page for more details.
What Types of Businesses Can Benefit From an Expense Reduction Consultant?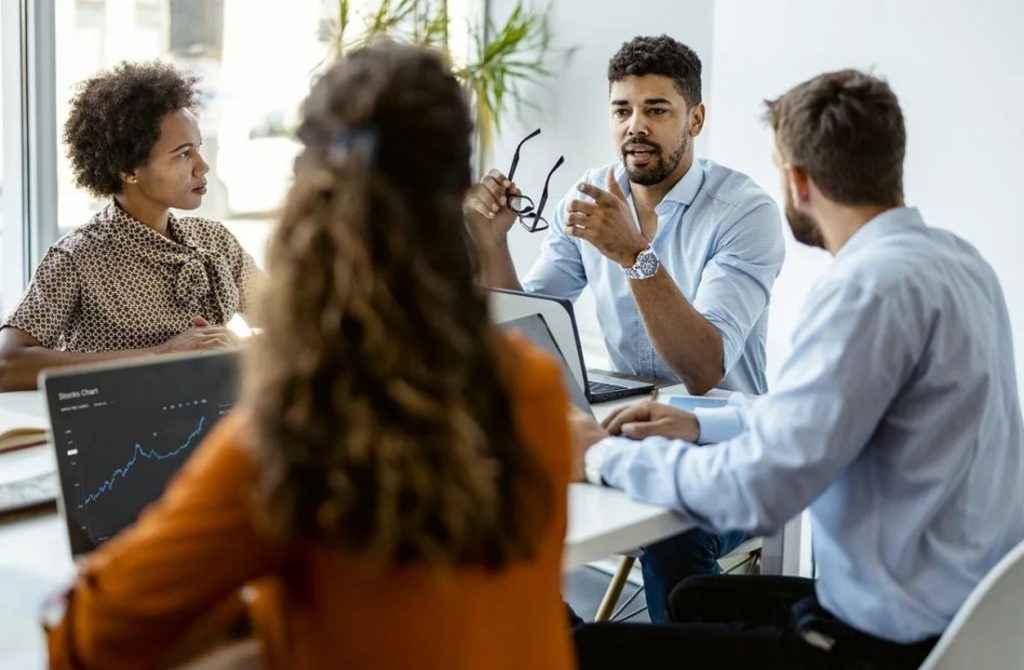 Business owners often seek the help of expense reduction consulting when they want to save more money on utilities or other services. They may also turn to these professionals if they believe they're spending more than they should on existing services. Regardless of the specific reason, a wide range of businesses can benefit from hiring an experienced expense reduction consultant. Some of the different businesses that may benefit include:
Banks
Retailers
Grocery Stores
Healthcare Companies
Fortune 500 Companies
Senior Living Centers
Restaurants and Hospitality Businesses
If your business falls under these or other categories, you may find that partnering with an expense reduction consultant is worth it. Companies of all kinds often wind up spending more than they need to on everything from utilities and financial services to HR and certain internal or external business relationships.
Connect With the Right Expense Reduction Consultant at TruPowur Util Auditors
Looking for the ideal expense reduction consultant to help your business save more money and optimize efficiency? The experts at TruPowur Util Auditors can give your business the support it needs. As a leading consolidated solutions provider, we can accurately identify and fix errors in service and utility contract billing. In addition, we serve as your number one resource for audits and recommendations, and we have the ability to help you implement any suggested solutions.
For more information about our services and to get started on auditing for areas of inefficiency, contact us today. We'll connect you with one of our representatives.