Utility bill auditing for hotels is the first step toward addressing a huge cost in the sector. Hotel utilities are the largest expense in the hospitality industry. A 2015 edition of Trends in the Hotel Industry identified electricity as the largest utility expense, taking up to 60% of the total expenses. Water was the second largest at 23.8%, and fuel or gas was the third largest at 10.6%, followed by steam at 2.3%.
Considering how significant these utilities can impact your profit margins and operational costs, it's imperative to have a firm understanding of your average costs and, most importantly, where you can save money. If you're paying too much, then you need to know. This is where utility bill auditing for hotels comes in handy.
What Is Utility Bill Auditing for Hotels and Hotel Chains?
Utility bill auditing for hotels is a process that reviews the hotel's overheads. The purpose of the audit is to uncover billing errors and irregularities. The audit focuses on identifying and resolving possible errors in your invoices. In most cases, the audit might end up with you getting some money back. Some of the errors a utility bill audit can uncover include:
Getting billed on the wrong rate plans for your hotel
Incorrect late fees
Not closing and opening accounts on time
Clerical errors
Surges in your utilities
Wrong meter readings
The purpose of a utility bill audit for hotels is to improve utility costs over a long period. It provides management with more predictable and manageable expenses. The audit can also help you find better rates or develop a plan to help you cut costs on your energy bill and keep your overhead more manageable.
Benefits of a Utility Audit for Hotels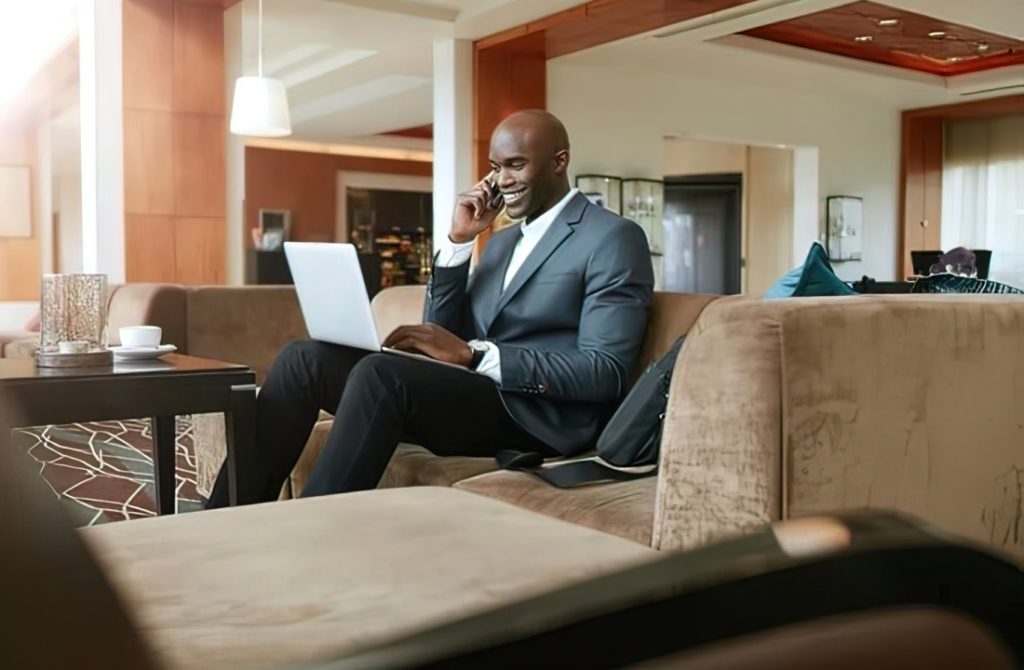 The hospitality industry is a substantial consumer of utilities. As indicated above, utilities in hotels make up a more significant part of your expenses. Utility bill auditing can present you with numerous benefits that can make running a hotel or a hotel chain easier and more efficient.
1. UNCOVER THE COSTS OF UTILITY BILLING ERRORS
The main purpose of conducting a utility audit is to uncover errors in your utility bills. You might assume that the errors are small. But these small errors compound quickly and can run into hundreds or thousands of dollars every month.
A single-digit error in your water meter reading can result in a soaring bill. The error can also trigger a rate change that doesn't meet the needs of your business.
Regularly auditing your utility bills before making payments can help you identify the inconsistencies and make you substantial savings.
2. FIND COST SAVINGS
A utility audit can save you thousands of dollars. Wrong readings, wrong tariffs, and surges in your bills all mean that you end up paying more than you should. A utility audit can also save you from making unnecessary payments. Then you only pay what you have consumed and what you should rightfully pay.
If your hotel prioritizes savings, you can also consider our electricity energy auditing service. Electricity is one of the largest expenses of running a hotel. Knowing where you can trim the fat, like using highly efficient lighting or installing modern switches and motion sensors, will convert into massive savings in the long run.
The energy audit also shows you small changes you make by revealing patterns of inefficiency. You can use the findings from the audit to implement tips and tricks that will make energy use at the hotel more efficient. This will then translate to a lower energy bill at the end of the month.
This isn't limited to only electricity. You can also have audits for water and sewer, natural gas, and other commercial fuels commonly used in hotels.
3. DEMAND CREDITS OR REFUNDS
Utility bill auditing will not just reduce hotel overhead; it can also put money back into your accounts. You or your auditors can notify the utility providers of the errors discovered after the audit is complete. If the providers confirm the error, then they can credit your future bills or give you a refund for the overcharges you have paid.
Depending on the size of the hotel, these credits or refunds can run into hundreds or thousands of dollars. You also might unearth pretty old billing errors. Such errors can easily put some much-needed money back into your expense account. You shouldn't consider any billing errors too old to be worth asking for a refund or credit.
4. IDENTIFY COST-SAVING OPPORTUNITIES
Our experts in utility auditing for hotels can help you identify areas where you can reduce consumption and, consequently, costs. Such recommendations can include improvements in energy efficiency and plugging potential gaps that are leading to wastage within the business.
Based on the information and guidelines provided by the auditor, you can come up with a plan to minimize the monthly utility expenses while guaranteeing the comfort of your guests.
5. ATTRACT MORE VISITORS
Visitors are becoming more aware of the need to conserve energy and preserve the environment. Choosing a hotel to stay in now is more than just the location, cost, and comfort level. Visitors want to stay in hotels that are socially conscious and environmentally friendly.
Advertising that you've conducted a full-scale utility audit on your hotel or resort and taken appropriate measures to make the facility resource-efficient may attract more guests who could have opted to stay elsewhere.
6. IMPROVE YOUR BRANDING
Being an energy-efficient hotel can do wonders for your brand and reputation. Having a track record as a hotel that pays attention to its resource consumption can also increase occupancy. Although still minimal, there is an increasing number of visitors who are checking the environmental credentials of hotels before booking.
Publishing the results of your utility audits and the changes you've made can resonate with these customers and push them to book a stay with you.
The Bottom Line on Utility Bill Auditing for Hotels
Conducting a hotel utility audit has a lot of benefits — not just for the hotel, but also for the management, guests, and environment. So don't let money slip through the cracks. Get in touch with us today. Our experts at TruPowur's Util Auditors will walk you through the audit process. We have a stellar performance record, earning utility refunds for over 275 hotel clients, so let us do the same for your hotel.