At TruPowur Utility Cost Recovery Auditors, we strive to build strong client relationships; our reputation and your satisfaction is our top priority.
Our mission is to obtain refunds for any and all errors and billing discrepancies,while eliminating any unnecessary charges to ensure our client's utility invoices will be 100% accurate and efficient.
Our audit team has over 60 years of combined experience performing audits. They have performed audits in 48 states, as well as in Mexico and Canada, and within virtually every type of industry. At TruPowur, all audits are performed by an experienced auditing team- we do not use software programs to target the low hanging fruit in order to cut costs and hedge risk. Our audits are quality driven in order to provide maximum refunds and reduce future costs.
There is no risk for the client. The audit only requires a minimal time commitment. It is performed off-site using a copy of the utility bills and without the use of your staff. All of our findings will be based on true and uncontested savings and refunds.
Whether a client has one location or several nation-wide we have experience working with clients from every type of industry and geographical location. Our clientèle includes, but is not limited to, manufacturing plants, restaurant chains, hotels, cold storage facilities, office complexes, municipalities, educational facilities, sport stadiums, and banks.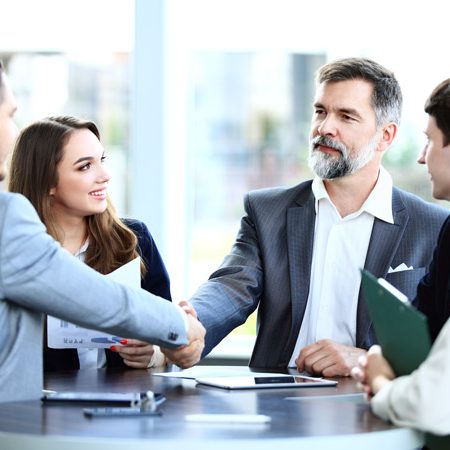 On January 1, 2002, the Texas State Legislature decided to deregulate the electricity industry and open up the supply of electricity to competition. But as someone with a home or business in the state of Texas — what does this mean for you? And why, after living for so long with a regulated energy market, did this change come about?
Prior to 1975, cities within the state of Texas were responsible for regulating their electric utility service and rates.  Then, in 1975, The Texas Legislature enacted the Public Utility Regulatory Act (PURA). The purpose of this act was to give more power to the state over regulating some aspects of the rates and service of its electric utilities. However, this act remained quite limited as it still allowed Texas cities to continue to control their rates.
Around the same time, electric utilities started to integrate themselves within every step of the electricity process — from customer service to generation. It seemed that the utilities had started to monopolize the market, despite PURA and city efforts to maintain fair and reasonable rates.
Natural gas deregulation has a lengthy history that dates back to the 19th century. Starting from the mid 1800s, coal was the dominant source from which natural gas was derived. Local governments initially classified natural gas under the distribution industry due to its affect on the market and natural lean towards monopoly.
Eventually, it was decided that one company with a single distribution network was cheaper than two companies with multiple distribution networks. However, local governments once again stepped in and determined that the solution was to regulate the rates the monopolies charged and come up with regulations to prevent those businesses from taking advantage of their power.
In the early 1980?s there was a large shift in the number of customers switching from natural gas to other energies. The federal government made an attempt to better manage the natural gas market. They set maximum and minimum transportation rates, which opened up the market to competition. This meant that in order to remain an inexpensive option for customers, pipelines were able to offer lower rates.
We get that question from time to time!  TruPowur (pronounced "True Power")
We took out all of the "E" letters (for any Ego) and made it all about "U" our satisfied customer.
More Behind The TruPowur Name & Spelling
Tru (true /tro͞o/)
adjective
1. accurate or exact.
2. in accordance with fact or reality.
Powur (pow·er /ˈpou(ə)r)
verb
1. supply (a device) with mechanical or electrical energy.
noun
2. the ability to do something or act in a particular way, especially as a quality.